GOD BLESS YOU(YOU SHALL BE FRUITFUL) – PART 8 : PASTOR (MRS) SOLA BALOGUN (SPECIAL ASSISTANT TO MUMMY GO, RCCG), RCCG SEPTEMBER 2021 HOLY GHOST SERVICE, R, 2021
TOPIC: YOU SHALL BE FRUITFUL
DATE: 3RD SEPTEMBER, 2021
BIBLE TEXT: GENESIS 1:28
Praise the Lord – Hallelujah!
Before we go into the Word tonight; I will like to appreciate my father in the Lord, the General Overseer of The Redeemed Christian Church of God (RCCG) – Daddy GO, Pastor E.A Adeboye. I say Thank You sir for this Privilege you have given me to Stand on this Altar – The same Altar from which you Minister.
I want to let you know sir that as you declared; your Labour of Love over us will be Fruitful, it will not be in vain in the Name of Jesus – Amen; your Joy shall be Full sir in Jesus Name – Amen.
I will like to say a Big Thank You to my mother in the Lord – Mummy GO: A True mother indeed. Ever Patient, ever Tolerant, and ever focused on the Lord.
Mummy, God bless you ma. We love you, your Joy shall be fuller and fuller and fuller in the Mighty Name of our Lord Jesus Christ – Amen.
Praise the Lord – Hallelujah.
Let Us Pray Please!
SONG
Who is like unto thee
Oh Lord
Who is like unto thee
Oh Lord
Among the gods
Who is like thee
You are Glorious in Holiness
You are Fearful in Praises
Always, doing Wonders Hallelujah.
OPENING PRAYER
Abba Father, the Father of our Lord Jesus Christ; we worship You. We bow before You, we Thank You for being our Help in Ages Past and our Hope for Years to come.
Thank You for tonight – Thank You for what You have done already, Thank You for what You are going to add to it.
Thank You for the Gift of our Lord Jesus Christ that You sent to save us. Thank You for the Power of the Holy Spirit.
Please, accept our thanks in Jesus Name.
And tonight Father, we Pray that You Minister to each one of us in the Name of Jesus.
Let tonight indeed be our Night of Fruitfulness – Tonight, let everything called Barrenness be banished in the Name of Jesus.
And we shall Glorify You and give You all the Thanksgiving.
In Jesus Mighty Name we have Prayed – Amen
We have been asked to speak to you on the Topic: "You Shall Be Fruitful".
… You shall be Fruitful – And that "You" is "You" listening to me (or reading now on the Label of DMC).
We want to look at a few things before we Pray!
You shall be Fruitful is a Command from the Lord.
And when God gives a Command, it is not Negotiable – You can't argue it, you can't debate it.
It does not matter what anybody says, the Word has gone forth and it shall be established – Amen.
Isaiah 14:27 says: For the Lord of Host has spoken and who shall disannul it? And His Hand is Stretch Out, who shall turn it back.
Who? – Nobody?
Then Psalms 33:9 says: God spoke (and He is still speaking) and it was done.
Tonight, God will command and it shall Stand firm concerning you and concerning your issues in the Name of Jesus – Amen.
When God spoke to Noah in Genesis 9: 7&9 – He spoke to him and his sons (The Lord is speaking to Somebody today and to your sons and daughters): And be ye Fruitful and Multiply; bring out Abundantly in the Earth and Multiply therein.
And He said that it is a Covenant – I have covenanted it; I have sealed it, it cannot be broken unless you break it.
… I establish my covenant with you and with your Seeds yet unborn – Amen.
What does it mean to be Fruitful?
I mean you know it is the opposite of Barrenness – We all have an idea because we are here tonight because it is a "Night of Fruitfulness".
But I like to say in my own words, it means: You will not be the only one that is known in your family. There will be a Seed after you, there will be Evidence that you came into this world.
… So, from you and from me, there will be another.
In fact, God says: From you, there won't be another but there will be Multiplication – Amen.
So, to Multiply goes with Fruitfulness – Seed and the "Seed of Seed".
Hannah is an Example – After years of torment and agony of heart; God opened her womb and she brought forth the Prophet.
Not only that; she has five (5) more children – 1 Samuel 2:21.
The Lord visited Hannah – The Lord will visit Somebody tonight (Amen). Whether you are here on the Redemption Camp or you are in your Bedroom or the Sitting room or in a Parish watching (or reading now on the DMC Label); God will visit you tonight in the Name of Jesus – Amen.
The Lord visited Hannah – Why?
So that she can conceive and then bear three (3) sons and two (2) daughters.
And the First Child Samuel grew before the Lord.
So tonight; expect twins, expect as many as you want in the Name of Jesus – Amen.
Fruitfulness means also – No more Lost of Labour or Efforts.
Luke Chapter 7 is a Story that we all know.
We are told that Peter toiled All Night – Toiling is not easy.
He was not working, he was toiling in agony, with Hope, in Expectations; All Night but he caught Nothing.
Maybe that tells your Story – Your Joy may be barren, your Hope may be barren, your Finances may be barren, your Business may be barren, your Marriage may be barren, something that Nobody knows about may be barren.
But you know what? – When Jesus Christ came on the Scene, what changed the Story of Peter was the Word of God!
Peter said that: At thy Word!
Receive that Word tonight Sister, Brother – You receive that Word tonight in the Name of Jesus (Amen).
Daddy GO will speak the Word into your life and into my Life tonight and we will receive it in Jesus Name – Amen.
There will be no Mental illness in the Name of Jesus – Amen.
In the midst of everything happening all over the world – The Fear, the Uncertainty; you will recover, you will have Joy in your business, in your heart, from your Womb in the Name of Jesus – Amen.
There is a Word for Somebody tonight – Isaiah 62:8: The LORD hath sworn by His Right Hand, and by the arm of His Strength, Surely I will no more give thy corn to be meat for thine enemies; and the sons of the Stranger shall not drink thy wine, for them which thou hast laboured.
… In the Name of Jesus Christ – Amen.
You shall be Fruitful is Settled in Heaven.
… When God speaks, it is Settled!
Psalms 119:89 says: Forever Oh Lord, thy Word is Settled in Heaven.
So, as a Foundation of this Message – Let that be settled in your mind as it has been settled in Heaven.
Now, what is my Part? What is your Part?
Don't ignore the role of the Enemy, the Adversary, the Accuser.
As you are going to hear the Word tonight; expect the enemies to come and whisper the Opposite into your ears – And remind you of Past Years and Months and remind you of those that are younger than you but there is evidence of Fruitfulness in their Lives.
You know that the Lord said that: Affliction shall not rise again – Amen.
Satan says that I succeeded before, I will succeed again.
But Satan is a liar – He is the father of lies in the Name of Jesus.
So, Satan will whisper in your ears – You have come to Camp, you have listened to Daddy GO (or read now on the Label of DMC); but what have you got to show for it?
… So, don't ignore the Part of the Enemy.
But listen: Whatever you do, don't bring your Negative Past into your today – Yesterday has gone, it can never come back
So, don't feel the disappointment of Yesterday, the Pain of Yesterday; don't build it even into your heart.
Psalms 30:50 says: Yesterday weeping is gone and Joy has cometh today.
Your morning (Today) has come to override Yesterday mourning and sorrow.
Don't open the door to the Adversary!
Hannah wept sorely, but she stopped.
There is a Stronghold that many People carry at different times and that is your Mindset!
… Oh, it is not possible, I'm Old, I have heard it before.
Remember Elizabeth and Zachariah – Both of them husband and wife were well stricken in Age.
But you know what? – God's Calendar Changes as it Pleases.
In some Countries now, it is not 2021 – It is Another Year, another Month.
It is the same with the Calendar of the Almighty God – He will Change your Calendar tonight, He will Change my Calendar tonight in the Name of Jesus – Amen.
I heard of women who have reached Menopause and then two years after; they discovered that they were pregnant.
They had given Up Hope, they did not know that at the time they got Pregnant; God made them Fruitful after apparent Barrenness.
I know a Young Girl who had waited long for her Child – Very Long. Then one day like this; God heard her cry – She conceived and nine (9) Months after; she gave birth.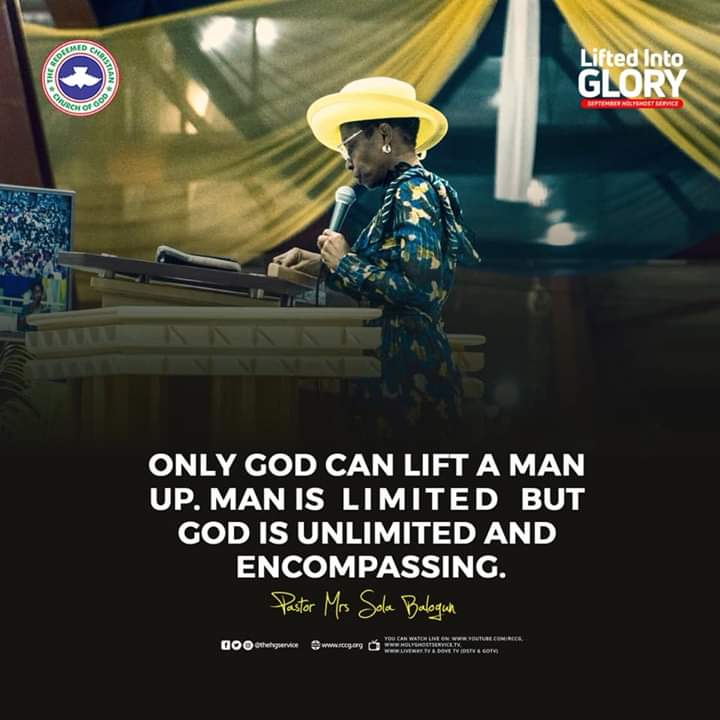 But she has stopped breastfeeding; she conceived again one after the other.
… That will be your Story and my Story in the Name of Jesus – Amen.
Can you believe that?
Yes, the Lord said in Jeremiah 32:26 – The Word of the Lord came to Jeremiah and that same Word is coming to you and to me: Behold, I am the God of all flesh; is there anything too hard for me?
Is it hard for the Lord to turn around the "Low Sperm Count" or "No Sperm Count" at all?
God says to remind you: You are Fruitful
That is the Word – So, Change your Mindset. Don't let that Stronghold, that Mindset lock you down!
When you are lockdown, No Movement – The husband will fight the wife, the wife will fight the Husband and they will say: What is the Point?
I want to encourage you again why I'm convinced that you are Fruitful and there shall be Evidence – Because you have a Mother and you have a Father!
Whether you know your Mother and Father; it doesn't matter but Somebody gave birth to you – So, your Inheritance is not linked to Barrenness!
If you are born of a Man and you have a Father; then your Mother and Father are not barren. So, why should you be barren?
You are not barren in the Name of Jesus – Amen!
Joshua 1:8 says: This Book of the Lord shall not depart from your mouth; you shall meditate upon it Day and Night.
Day and Night? – Why does God say that?
Numbers 14:28 says that as long as I live (Alive and God cannot die) says the Lord, as you have spoken in my ears, so I will do to you.
… God has Ears, He is alive and so His Ears are opened to all that you say.
So, be careful to what you say, be careful to what you even think in your heart – Don't speak to your heart at all that it is not possible!
Don't be moved by the Negative Story of Other People.
Be Prophetic.
I heard the Story of a Doctor's wife who appeared barren for Years.
At a Ministrations like this; but it is in a Church Settings – When she heard the Word; when she got home, she took her Bible: Tied one to her Womb, tied another one to her back; rolling and going up and down.
She was saying to herself: I will carry my Child, I back my Child.
People thought that she was funny but she knew what she was doing.
She conceived and gave birth after a long Period of No Child.
The Doctors said that: That was just by mistake. Soon after, she carried the Second (2nd) Child.
… She Placed one Infront; she Placed one at the back!
Sisters, be Prophetic; Brothers, Grandfathers, Grandmothers, be Prophetic!
So tonight, as Daddy GO comes and He Prophesies over you and over me; receive the Word of Prophesy
2 Chronicles 20:20 says: Believe ye the Lord your God, it shall be established; believe His Prophet, you shall Prosper.
Believe the Word of the Prophet, take it home and run with it
Maybe you do what I did some few days ago – Preach to Yourself!
I was Preaching to myself because my Faith was weaning.
I was being disturbed by two (2) Things and then I remembered the Word of God.
It says: The Just shall live by Faith.
And "The Just" means "Uncompromisingly Righteous".
And if I am not Righteous, my lot is in the Hell Fire!
So, if I am not Living by Faith; God considers me as not being Righteous!
And I said that I will End in Hell!
The Word of God says: Whatever is not of faith is sin.
And I said to myself: So if I don't believe, I am in sin. I am as good as Somebody who has committed Murder, who has Stolen – Just because I don't believe, our Punishment will be the same.
And I say: No, No, No – I choose to believe!
Be Prophetic to such an extent that you will even think that you are Mad!
You want twins – Draw a figure of a Man and Woman; the Number of children that you want there. Place it on the wall and say: So, shall my tomorrow be in the Name of Jesus!
Be Prophetic – Bring the Prophetic Words into Actions in Faith!
Before any of the children, God gave me got married; I get a pair of shoes and said: These shoes I will wear when my first Child married and I kept it for years.
And the day came and those were the shoes that I wore.
And after that time, the shoes started fading away because it has Outlived their Purpose.
Buy things, do whatever it is, Speak to yourself, declare it and it shall be established because God said so in the Name of Jesus – Amen.
And as we round up; and as Daddy GO gives the Altar Call – Run to the Altar; connect to the One whose Name is the "Fruitful Vine". Start to drink from His Fruit.
When you get home and as you are drinking water – Pray over your water and say: I am drinking not Ordinary Water; I'm drinking from the Fountain of Jesus.
Praise the Name of the Lord – Hallelujah!
Suck from His Fruitfulness – His Name is Jesus Christ. Surrender to Him.
And finally, Luke 18:1 – Men ought always to Pray, and not to Faint.
Keep on Praying until your Joy is Full.
… Don't give Up!
By the way, do you know why I am wearing a Green Dress?
Because Green Stands for Fruitfulness and I came here tonight determined that I am going to another Level of Fruitfulness.
I am believing God for Fruitfulness in other areas where I am not Fruitful yet – So, I am declaring it.
I Change my Garment – I'm wearing Green!
Tell yourself that: I am Fruitful in the Name of Jesus – Amen!
… Men ought always to Pray, and not to Faint!
Do you believe the Word of God tonight?
Do you believe that you are not here in vain?
God is not a Time Waster?
Let us Please rise as we Pray by Faith!
Say: In the Name of Jesus, I Thank You for the Covenant of Fruitfulness and Multiplication.
I declare: My Mother is not barren, the Man who fathered me is not barren – Therefore I cannot be barren
I Thank You Father that You have given a Command for me to go forth and be Fruitful and Multiply and so shall I do in the Name of Jesus.
I declare my days of Mourning are over – Say it 3 Times!
My Joy cometh tonight in the Name of Jesus.
I disconnect from the "Root of Barrenness" and Pain and Sorrow and Mockery and Mental illness in the Name of Jesus.
I reconnect now to the Covenant of Fruitfulness in the Name of Jesus.
No More Pain for me, No More Sorrow.
Thank You, Father. Blessed be Your Holy Name.
Oh, tell the Lord that: I see my Twins, I see my Grandchild, I see my Great Grandchild; I see my Business expand, I see Your work upon me.
If you believe God, worship God tonight even on your Thanksgiving.
By Faith: I go forward, I am a New Person, my Countenance changes tonight, even in my heart, in my Thoughts – I am a Brand New Creature. Old Things are gone and all things have become New.
Declare: Tonight, as I give my life to Christ, I Restitute all my Ways and I will shut the mouth of the Accuser of Brethren in the Name of Jesus – Amen.
CLOSING PRAYER
Father, we Thank You; Lord we give You praise, we give You Honour.
There is no One like You – Thank You because it has been done already.
This Night is our Night, we believe You Oh Lord and we return all the Glory and all the Praises unto You.
Nine (9) Months from now, One (1) Year from now; Hallelujah shall be our "New Language" – Multiples of Hallelujah!
In Jesus Mighty Name we have Prayed – Amen!!!
Thank you so much for staying all through to read.
To read other Messages on the Coverage of DMC MediaCrew so far this year and beyond; kindly visit our Website: http://discoverymediacrew.com.
Follow us on Twitter: @discoverymediac
Send a Friend Request on Facebook to DMC MediaCrew.
Like our FB Page: Discovery Media
Join us on WhatsApp:
Join us on Telegram: https://t.me/joinchat/NzzPckuGazKYFxZZFkt9fg
Follow Us on Instagram: Discoverymediacrew
Watch and Follow Us on YouTube: Discovery Media Crew
For Enquiries, email Us on: info@discoverymediacrew.com
And I can assure you that you will be glad you did as it will avail you first hand access to comprehensive reports on the various Messages of Pastor E.A Adeboye and other Men of God!
It is outrightly wrong and a sin we frowned at it for anyone to consciously remove the original source of the work that does not emanate for him or her!
Discovery Media Crew … Reaching out to the World through the Power of the Gospel!!!
COMPILATIONS BY:
MOSES DURODOLA, TITILAYOMI AJAYI, ADEBANJO ADESOLA AND TOPE BABALOLA
© DISCOVERY MEDIA CREW (DMC) 2021